How to Start a PCB Assembly Business?
Release date:2022-06-24 17:19:07 Number of views:0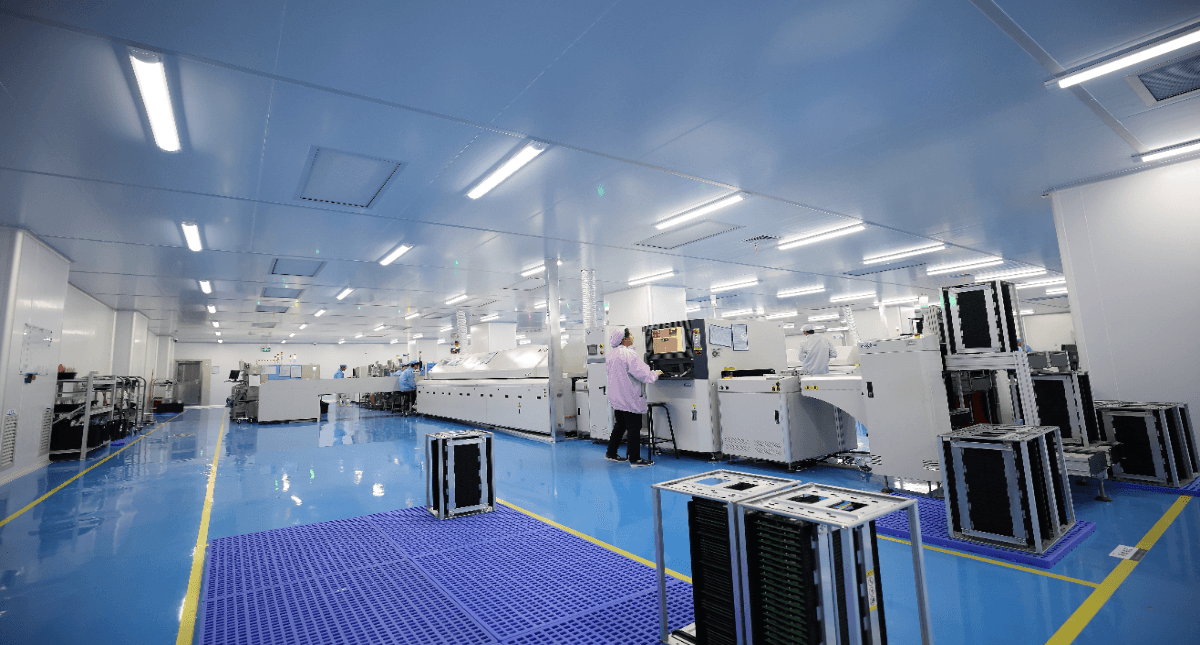 Our PCB smt assembly workshop
The current business world also makes it easier to start a business than before. Therefore, the competitive edge has become stronger. Fortunately, 3D printing is becoming increasingly popular and easily accessible. So, you can also consider choosing a 3D printing or product assembly-related business for a better startup.
PCB assembly business is one profitable and great startup that entrepreneurs can consider presently. Most importantly, PCB assembly is one of the most profitable assembly business ideas of 2022. Moreover, PCB assembly is an assembly business that will not fade any soon because PCBs are popular in demand. Above all, you can find PCBs in almost every electronic device of the present day.
So, whether you are new to the PCB assembly concept or know a little bit about it, you must first learn how to start a PCB assembly business.
A comprehensive guide on how to start a PCB assembly business?
Entrepreneurs with good knowledge of electronics can opt for a PCB assembly business. This can be a great business opportunity because it requires lower capital investment and small infrastructure.
However, if you don't know how to start a profitable PCB assembly business, get your hands on the guide below. Here we have comprehensive details on starting a profitable PCB assembly business.
Understand PCB market potential
PCB, aka Printed Circuit Boards, have become a major part of today's electronics industry. These circuits have been deployed in virtually every electronic product, from laptops to mobiles and gaming consoles. Moreover, PCBs are present even in high-tech and industrial products.
Due to high PCB demand, the PCB manufacturing and assembly industries are growing fast. The major growth drivers of the PCB market include:
Consumer electronics segment

Automotive industry

LED lightings

Industrial electronics
Additionally, the market potential of PCB is pretty large and expanding dramatically every day. Another most important reason to start a PCB assembly business is low competition. Despite the rapid growth of the PCB market, only a few businesses are working in the industry currently. Therefore, this high-profit margin industry has more room for new startups.
Contact your PCB manufacturer first.
While planning your PCB assembly business, you may already have contacted different sources. However, contacting your PCB manufacturer about your preferred design is also highly important. This will help you to add value to your overall PCB assembly process.
Do you want to know how? By offering effective board design suggestions, learning new design and materials, understanding assembly techniques and describing new PCB industry trends.
So, overall, contacting your PCB manufacturer and assembler is key here.
Understand PCB assembly business economics
When planning to start a PCB assembly business, it's important to understand its economics below. Understanding PCB assembly business economics will let you know the minimum capital requirements.
Type of business economics you need to consider here include:
Fixed capital requirement
The fixed capital requirement will include expenditures of:
Assembly equipment cost

Office set up cost

Land and building requirements expenses

Electrification cost

Preoperative expenses.
The sum of all the above costs will give you the fixed capital you need to start a PCB assembly business.
The operational cost of PCB assembly business
So, here are the operational expenditures of the PCB assembly business to know:
Cost of land and building built-up

Renting costs of store

PCB assembling and testing facility

Per month human resource cost

Raw material cost

Utility bills

Contingent expenses such as repair, transport for shipping, insurance, taxes, advertising, etc.
Total production cost (when considering offshore)
Are you considering offshore PCB assembly? Even though the idea of opening an offshore, overseas PCB assembly business seems tempting. However, it would help if you considered its risk factors as well. This generally includes imitation and substandard parts. A new PCB assembling business may incline to cut corners and costs by using PCB parts that are below American Industry Standards. Later on, this can cause board malfunction or failure and offset initial cost savings.
Above all, offshore business more often experiences supply chain interruptions. Such product shipping delays can impact your business reputation and growth negatively.
These things are important to know when it comes to knowing How to start a PCB assembly business.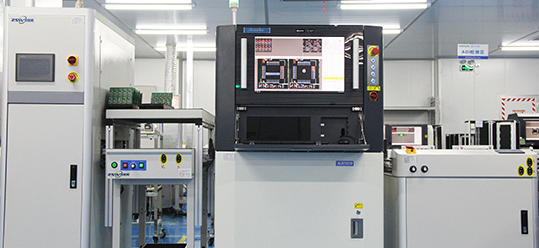 PCB assembly business compliance requirements
To start a PCB assembly business, you must apply for different licenses and business registration. Generally, the license and compliance requirements are different in different areas. Additionally, these requirements also depend on your business size, operation mode, and type of PCB boards you assemble.
You must consult a PCB business consultant to get a clearer overview of business licensing, registration, and compliance requirements.
However, here is the basic checklist of business requirements you must keep in mind:
Firstly, complete the business registration process as per your state's rules. An LLP, Ltd or Pvt formation can be a better consideration. However, you can also begin on a proprietorship basis if you want.

Get a business trade license from the local municipality.

Also, it would help if you got a NOC (No Objection Certificate) from the pollution control department. This has become important as more states are working hard to become environmentally friendly.

To ensure a quality management system, you can apply for ISO certification.

Apply for trademark registration to secure a brand name for your PCB assembly business.
Don't forget to check your company's compliance and tax liabilities over time.
Required unit set-up, raw material, and machinery
Another important step in starting a PCB assembly business is understanding the requirements of machinery and assembly units. Generally, 4 segments exist in the PCB assembling sector. These include:
Small volume and complex design PCB

Small volume PCBs

Large Volume PCVs

Small Volume and Fast delivery PCBs
As per your business size, you can source high-quality PCBs to assemble. Moreover, your business size will also impact your space and machinery requirements. Generally, 600 Sq Ft is enough to run a small-scale PCB assembly unit. However, electricity and water connections are necessary.
If you want to know how to start a PCB assembly business, you should know all these technical things.
PCB assembly equipment
Generally, the type of equipment you require for PCB assembling includes:
LCR-Q Meter

Oscilloscope

Heatwave soldering machine

Function Generator

Digital multimeter

Rheostat

Soldering station with temperature control

A magnifying glass with tube light

Analog Multimeter

Variac

Soldering iron
Essential raw material for PCB assembly
Solder, Adhesive, Flux, Chemicals, Wires and PCB are essential raw materials for the PCB assembly business. You can easily get these raw materials from local wholesalers or PCB manufacturers, as per your feasibility and preference.
Understand business staffing requirements
Understanding human resource requirements and hiring skilled and knowledgeable staff is important for your business's success. If you don't have enough knowledge, you must need professional and experienced personnel for your business.
Different teams will certainly manage different roles in your business with different incentives and motivators. However, your PCB assembly team must-have skills that include:
Good knowledge of electronic components functioning

Proper understanding of electronic circuit's working and functioning

Understanding with different base materials of PCB

PCB components assembling and testing

Knowledge of MIL and IPC standards

PCB designing knowledge
Always have an environment-friendly PCB assembly approach
Governments at present accord more importance to an environment-friendly business approach. Therefore, you must implement pollution control measures and have an environment-friendly approach. You can do this by using technology substitution and process modification. For example, use alternative solvents to clean PCBs after completing the assembly process instead of CFCs and methyl chloroform.
Design an impactful advertising plan
Creating the right business plan can set your work in a certain order. Similarly, having an impactful marketing plan is important to grow business sales and make it familiar to prospects. Understanding your niche is the first step to creating a successful advertising plan. Knowing more about your services will make selling that to those in need easier.
Marketing your business consists of various tips and tactics. It would be best if you chose marketing strategies relevant to your PCB assembly business needs. Moreover, the targeting audience also spread out differently. So, defining the value proposition and using both physical and internet marketing are keys to making the most out of your marketing efforts.
Key tips to consider for ensured PCB assembly business success
Don't rely on the sole-source supplier. In case of production delays from the supplier, you will get into trouble.

Always double-check the design documents marketing before assembly to make your labels consistent.

In case of having parts package with the PCB design package, ensure to label all parts carefully and match up to them with product documentation.

To get the most effective PCB assembling results, always prefer using all assembly tools from the process' beginning.

The rapid technological changes mean continuously increasing PCB demand. So, you must pack more features in PCB designs. Decide on must-haves and additional features to improve your PCB designs and meet your consumers' requirements.
Conclusion
Starting a new PCB assembly business may seem challenging. To avoid bleeding your capital on costly mistakes, you must learn how to start a PCB assembly business successfully. This will let you better start your business and meet the growing needs of your consumers in the best possible way. Additionally, to make the most out of PCB business, study the industry well and then decide on your business prototype accordingly.
Comment on this article here

Ripple
​Hi everyone, I'm Ripple, Sales Director of KFPCBA Tech Ltd. If you are looking for a one-stop PCB and PCB assembly manufacturer in China, KFPCBA is your best choice! Please feel free to contact our team! Thanks!
Contact me now
Relevant content you may be interested in