SMT production material management methods in detail
Release date:2022-11-08 16:48:24 Number of views:0
With the popularization ofSMT technology, there are strICt requirements for the packaging method, pin coplanarity, solderability, etc. of PCB components, which leads to the divergence between the reliability, manufacturability and component reliability inspection of SMT production assembly line: SMT placement is also the preparation and implementation of production planning
Difficulties that PCB manufacturers often have to deal with. It also causes a lot of inconvenience and burden to the nearby units, especially the PMC Department. At this time, it is critical to carry out reasonable management methods for SMT production materials
1、 Material application management method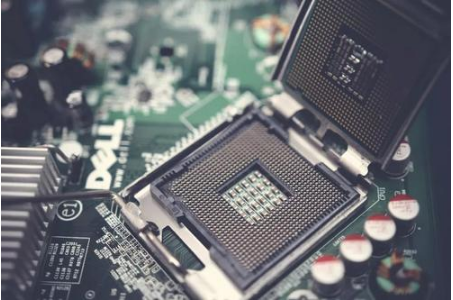 The shortcomings of common materials in production and manufacturing include: material loss (Class A raw materials, PCB and Chip materials), material throwing (Class A raw materials, chip materials), and material reporting (Class A raw materials, PCB). (Grade A materials are generally the raw materials that are expensive in the production and processing of this batch number or are not used for each purpose once lost)
SMT production
For its shortcomings, in addition to reducing manufacturing costs, improving the timeliness of supply, strict material management methods and applications, we have made relative management methods and countermeasures:
1. All raw materials brought into the production workshop from the warehouse must be checked and logged in by the material technician, and properly placed in the material rack according to the List of Material Stations or () of the commodities that are now or will be built and put into production in the future, and MARKed prominently. In case of any replacement or change, immediately determine and notify the relevant personnel
working personnel
2. During the whole process of work, the material technician shall solve Class A materials or zero materials for 100% check. If any doubt or insufficiency is found, it shall be reflected and followed up. After the order is completed, the remaining materials shall be properly stored and logged in or returned to the warehouse.
3. During the processing, the material technician shall inspect the errors of each equipment at any time and anywhere, and cooperate with the team leader and project staff to improve. Collect and classify the single piece immediately, and submit it to the quality inspection staff for confirmation before application.
4. When the refueling technician is carrying out the refueling work, he must carefully check the empty tray marks, the Material Station Table and the materials and marks in the rack, and fill in the Refueling Record Form.
5. Material application should follow the standards of first in, first out, full in, full out, first round and then zero, and immediately collect the parts in bulk for settlement, so as to avoid leftovers or overstock. It is prohibited to mix or misuse materials of the same specification and model but different manufacturers and customers.
6. The SMT production line is equipped with blank discs and special waste boxes. The operators should place the blank discs neatly in the special boxes when changing materials, and carefully check them before leaving work every day to ensure that no materials are discarded in them.
Comment on this article here

Ripple
​Hi everyone, I'm Ripple, Sales Director of KFPCBA Tech Ltd. If you are looking for a one-stop PCB and PCB assembly manufacturer in China, KFPCBA is your best choice! Please feel free to contact our team! Thanks!
Contact me now
Relevant content you may be interested in