KFPCBA swearing-in meeting ended successfully
Release date:2022-01-19 10:36:09 Number of views:0
On January 17th, Shenzhen KFPCBA Technology Co., Ltd. successfully held the oath meeting of "Practicing the Mission, Burning the Fighting Soul". The elite warriors gathered together and set a strategic goal for 2022 with a positive wolf spirit. , vowed to move forward bravely for the 2022 performance target!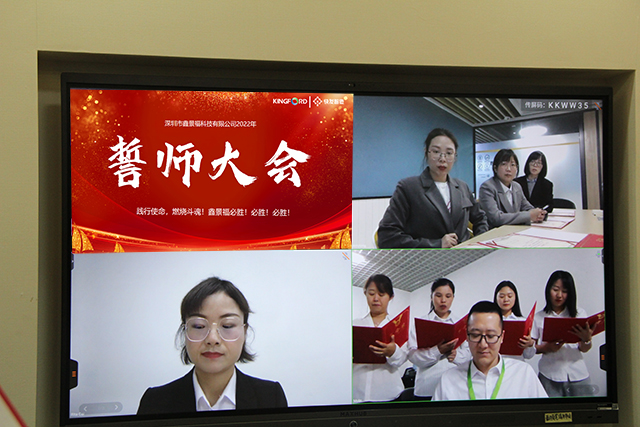 01 A gathering of talents, high morale
The event kicked off. Mr. Miao Bo, the general manager of KFPCBA, and Mr. Yang Linsheng, the deputy general manager of KFPCBA, came to the stage to give speeches respectively. Taking the future as the direction, they encouraged everyone to forge ahead, and they are bound to achieve the goal of 2022. The morale of the elite fighters is high and unswerving.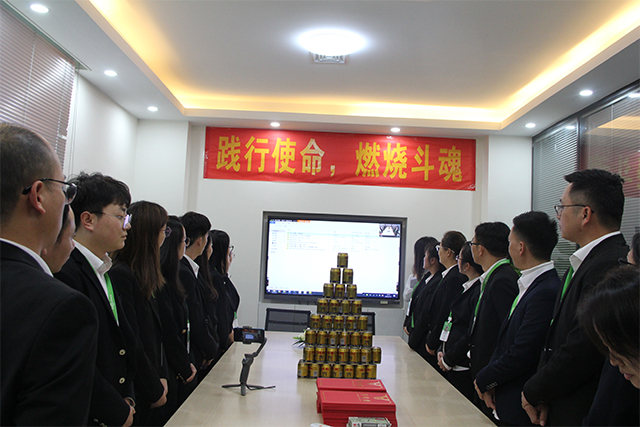 02A firm goal, the mission must be achieved
As one of the highlights of the swearing-in meeting, the signing of the "military order" can be described as exciting! The soldiers signed their respective military orders one after another. Each military order embodies the soldiers' firm belief and perseverance. In order to show their determination to target, the elite soldiers took the stage to read the oath in turn. We do not reach the goal, the determination to never give up!
03 Jagged wolf, swear to go
"Gold will wear golden armor in a hundred battles, and Loulan will never be repaid" under the leadership of the cadres of various departments, the exciting team oath session began.The oath is sonorous and powerful, which makes people feel moved. Once the military order is issued, I will go all out.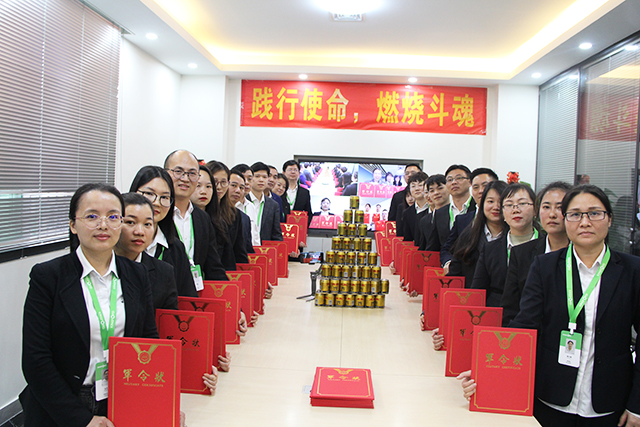 The fire of war in 2022 has been ignited, and the soldiers of KFPCBA are ready to go. With a more tenacious fighting will, they will work hard and strive for the achievement of annual performance indicators, create value beyond expectations for customers, and make excellence for the electronics manufacturing industry. contribute!
Comment on this article here

Ripple
​Hi everyone, I'm Ripple, Sales Director of KFPCBA Tech Ltd. If you are looking for a one-stop PCB and PCB assembly manufacturer in China, KFPCBA is your best choice! Please feel free to contact our team! Thanks!
Contact me now
Relevant content you may be interested in