How to Evaluate a PCB Manufacturer or PCB Assembler
Release date:2022-09-01 14:55:12 Number of views:0
Selecting a long-term PCB manufacturer or assembler (referred to as a PCB factory in the following paragraphs) is a tough job for an PCBA OEM because there are so many PCB service providers around the world. This article gives you some guidance on how to pick the most suitable PCB package from the long waiting list. In addition, a free stencil survey list will be provided so that you can directly use it as a standard when evaluating pcb manufacturing companies for long-term cooperation.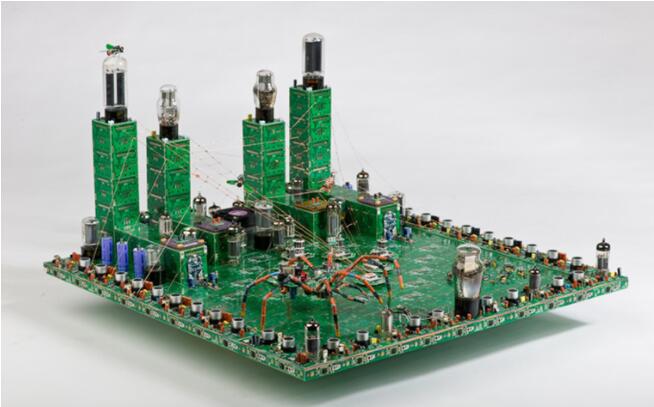 Although the manufacturing and assembly of a PCB consists of many links, which should be carefully examined one by one, the process is mainly focused on products, functions and services. Therefore, this article follows the same route.
product
The quality of the printed circuit board will directly affect the application and performance of the final product. Therefore, the priority principle in evaluating a printed circuit board factory is to check its product condition, which can be extended in three dimensions: quality, industry and cost.
1) Quality
Everyone aspires to high quality from:Has SPC been adopted in the PCB manufacturing process (eg, Cpk control of components or manufacturing management charts)?Are continuous quality management improvements implemented, such as QCC or TQM;Are ECO management applied (Engineering Change Orders); Are the Component Exemption Control Principles published in their terms and conditions;Are they subject to rigorous quality control assessments , including material inspection record and management, SMT pass rate, AQL level, document management, BOM preservation, ESD implementation, equipment calibration;
2) Industrial field
Printed circuit boards are used in many different industries, and specific industries have strict and special requirements for their manufacturing standards. It is almost impossible for a PCB factory to cover all industries evenly. Often, they tend to be more proficient at serving certain industries and less so for others. For example, a PCB factory proficient in handling mobile phone PCBs must have enough experience to limit the space in the final product, and a PCB factory mainly used in the aerospace industry must be better in terms of high density.
3) Cost
Although there are some tricks to reduce the cost of PCB assembly pcba, sometimes price is the main factor in our final decision. When choosing a circuit board pcba room, the cost must be analyzed from two aspects: Overall offer - don't just get addicted to attractive numbers. Reliable PCB factories are responsible for every word they claim to protect. You should make sure that their salespeople give you the full price without any hidden or excess money late in your order; Continued cost reduction - refers to certain discounts on your reorders. While PCB Home will never give you consistently low prices, you can expect constant discounts on your order, such as waived tooling costs, etc. This strategy is a solid foundation for long-term cooperation.
ability
As mentioned above, product quality is the soul of a PCB factory, and a PCB factory depends on its capabilities. PCB manufacturing and assembly capabilities can be displayed from the following aspects:
1) Certificate
The certificate represents the real manufacturing capability of the factory. When you work with a PCB factory that is certified to standards such as ISO9001:2008, UL, RoHS, etc., you can rest assured that they will strictly abide by the provisions of these certificates for high-quality products.
2) Technology
Aspects related to the PCB factory technology studied can be summarized as follows:Does the technology it employs meet your requirements and whether the processing capacity meets your requirements; Does the factory have advanced equipment for processing or automation. Are they technically creative; Are they capable of leading new processing methods in the market;Process capability assessment;BGA IC repair capability; 0201 or 01005 soldering capability and repair capability; RoHS implementation capability SOP integrity; How to avoid wrong material selection and negative polarity; Ability to review circuits and provide DFM services; Moisture Sensitivity Level (MSL) component control capabilities;Solder paste temperature recovery, sealing and shelf life Management function; Panel processing function.
equipment
Advanced technologies can never be fully developed until they are applied to the latest devices. In the manufacture and assembly of PCBs, the leading equipment and its required specifications include: Solder paste printing accuracy. Is it possible to print tiny components like 01005 and CSP and what type of stencil is required? Solder Paste Thickness Inspectors such as SPI (Solder Paste Inspection); SMT pcb assembly pick and place machines are accurate in relation to their capabilities on micro part alignment (eg 01005 and CSP); X-ray inspectors. Generally, X-ray inspection equipment in SMT pcb assembly factories is 2D, suitable for short cut inspection and vacancies; AOI (Automated Optical Inspection); ICT equipment (Agilent 3070, GenRad, TR5000).
Component Sourcing
Component sourcing constitutes a significant portion of the services provided by PCB assemblers, so it is critical to conduct research on component sourcing capabilities, including: whether they have established relationships with leading global component distributors; the Whether the components are qualified; Do they accept customer supplied components; Do they stock excess components for your future projects.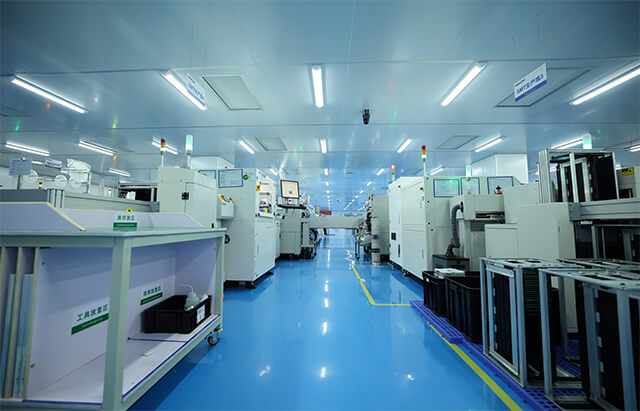 Serve
After a customer completes an order, the service is closely related to how they really feel. Compared to "products and features", the project is difficult to achieve. Regarding the services provided by the PCB factory, it mainly includes the following aspects:
1) Delivery time
The delivery time of pcb board assemblycan be investigated from the following aspects:Whether it can provide timely delivery time; Whether the delivery time meets your company's requirements;Tracking service;Some manufacturers even offer you a tracking service so they can know where your products are going. Usually, well-known PCB suppliers or assembly suppliers have close cooperation with major Express companies.
2) Responsiveness
Response represents the company's reaction to customer needs, and you can simply research from the following perspectives: Can they respond quickly to new orders? Can they reply to your email with full details within 24 hours? • Can they provide practical solutions in the event of an emergency? Can they expand manufacturing capacity when you have rush orders? How quickly do they respond when items are changed before or during production?
However, responsiveness does not equal responsiveness. Understandably, salespeople know very little about a company's manufacturing capabilities, especially when you're looking for technical advice and confirmation. If you encounter a salesperson telling you that he or she can't tell you until he or she has a clear answer from a company technician, you can ask directly to discuss these issues with the technician. Save time and help avoid any unnecessary errors during mail transfer.
All in all, the more detailed information you investigate, the clearer the picture of the PCB manufacturing company will be.If you have any questions, please contact us
Comment on this article here

Ripple
​Hi everyone, I'm Ripple, Sales Director of KFPCBA Tech Ltd. If you are looking for a one-stop PCB and PCB assembly manufacturer in China, KFPCBA is your best choice! Please feel free to contact our team! Thanks!
Contact me now
Relevant content you may be interested in