KFPCBA provides PCB assembly services​ china
Release date:2022-09-14 15:27:45 Number of views:0
KFPCBA provides PCB assembly services china, including SMT patch, THT (DIP) plug-in, manual soldering, board washing, functional testing, burn-in testing and other processes.
In the electronic processing and manufacturing industry, KFPCBA is not only a PCBA manufacturer. For electronic products, we firmly grasp 2 key points of quality: advanced SMT production equipment and customer-centric manufacturing capabilities. At the same time, we have 16949 and 13485 certification to meet the quality requirements of customers!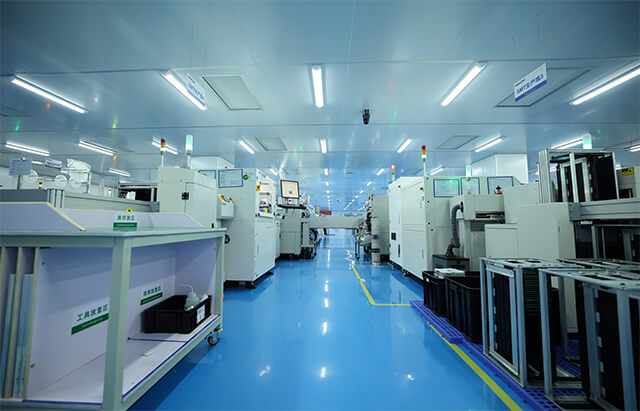 Our PCB assembly services include:
1. Provide printed circuit board (PCB) hard board/flexible board manufacturing services;
2. Provide single-sided and double-sided PCB;
3. Provide multi-layer PCB, up to 16 layers;
4. Provide printed circuit board (PCB) design services;
5. Provide PCB layout services;
6. Provide laser steel mesh;
7. Provide RoHS, UL PCB board;
8. Provide small batch to large batch PCB processing and manufacturing services;
9. Provide PCB copy board processing and manufacturing;
10. Provide assembly services from sample preparation to mass production;
11. Provide surface silk screen printing services;
12. Provide electrical performance testing and circuit design services.
Essential for PCB assembly and manufacturing. Especially for factory quality control, certification and quality requirements are essential. We can guarantee the reliable quality of our customers' products, as well as fast delivery dates.
If you have any questions, please contact us on our website.
Comment on this article here

Ripple
​Hi everyone, I'm Ripple, Sales Director of KFPCBA Tech Ltd. If you are looking for a one-stop PCB and PCB assembly manufacturer in China, KFPCBA is your best choice! Please feel free to contact our team! Thanks!
Contact me now
Relevant content you may be interested in