Turnkey PCB Assembly Knowledge Guide
Release date:2022-07-05 14:08:18 Number of views:0
What is turnkey PCB assembly?
Turnkey PCB Assembly is an electronic assembly solution that provides an efficient and cost-effective way to build and test circuit boards for new products with the shortest possible lead time. In this guide, we will discuss what a turnkey solution for PCB assembly means and the benefits associated with it.
The Meaning of "Turnkey" in PCB Assembly
A "turnkey" project means any product or service that is ready for the buyer to operate. When it comes to PCB assembly, turnkey assembly is a service where all aspects of the PCB project are handled on your behalf by your supplier. Suppliers source components and assemble PCBs.
Turnkey PCB assembly typically uses cloud-based software and powerful machines to assemble circuit boards more efficiently and in larger volumes than small and medium businesses can handle on their own.
The benefits of turnkey assembly
The most obvious benefit of turnkey PCB assembly is that companies do not have to divert their attention from critical processes such as continuous innovation to spending time figuring out assembly. No need to spend time and effort finding the best component costs, going through a frustrating procurement process, and then requiring an in-house team to expertly assemble them. The most notable benefits of turnkey assembly include:
1. Reduce costs
With a turnkey contract, there is no extra cost to ship the goods to the assembly shop, which means you can save a lot of money. The turnkey service also has good relationships with component manufacturers and almost always gets you more than SMEs. Good price for parts.
2. Problem identification
A major time and money saving advantage of turnkey PCB assembly is the ability to spot potential problems before the board goes into any product. As part of this process, before assembly begins, assemblers will check to make sure the specifications match the application and identify any errors that may exist. If any errors are found, you have the opportunity to correct the design and avoid being saddled with thousands of ill-fitting boards.
3. Simplified management
Dealing with multiple suppliers can be stressful and time-consuming, especially for small businesses with fewer human resources. With a turnkey manufacturing solution, you have much less chance of miscommunication because you are managing multiple channels of interaction. These potential miscommunications can happen between you and your suppliers, or even between suppliers, and can derail your schedule and waste money.
Partial turnkey and full turnkey
There are two types of turnkey PCB assembly: partial and complete. Partial turnkey service is a form of consignment manufacturing in which only part of the assembly process is outsourced. In partial turnkey projects, the technology developer retains responsibility for part of the supply chain. This could mean participating in procurement or assembly. In the consignment model, technology developers are responsible for procuring, sorting and packaging materials for delivery to assemblers.
For businesses that already have most of the necessary parts, partial turnkey services can speed up the manufacturing process and save money. However, if you don't have the parts, aren't sure where to order the right parts, or don't know which components are right for your board design, then a full turnkey service is a more appropriate option.
Complete turnkey PCB assembly lets your assembly supplier do all the work of putting your boards together. They source parts and create circuit orders. All you have to do is provide:
Bill of Materials
Gerber
Product ruler
Packaging and Shipping Information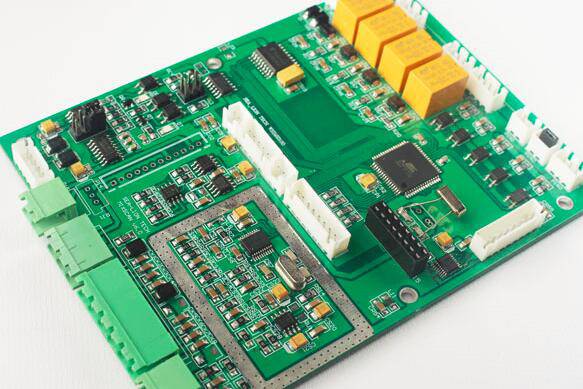 Please note that if you do not have the resources listed above, please contact us and we can help procure everything you need to start the process.
A full turnkey service is naturally more of an investment than a partial or consignment service, but it can significantly improve your PCB buying experience—especially if you're new to handling circuit boards.
Turnkey PCB Assembly by KFPCBA
If you like the idea of a complete turnkey service, then boxed components may suit your needs better. Box assembly is a service that performs other necessary assembly work in addition to the assembly of the PCB itself. Sometimes referred to as system integration, box assembly services complete the remaining steps between PCB assembly and final product delivery.
Examples of steps covered can be as simple as placing an assembled circuit board in an enclosure, or as complex as connecting a PCB assembly to a user interface. Other assembly work involved in box construction includes:
Procurement and installation of cables and harnesses.
Design and install subassembly components.
All assembled components are neatly packaged into custom enclosures.
Load the software.
Configure the system
Packaging and Labeling
To carry out this electromechanical assembly, businesses need dedicated staff, specialized equipment, and a lot of production space, which most small businesses cannot afford.
One of the most important services provided by boxed assemblies is the inspection and testing of finished boards. Testing in a facility with an ISO 9001-registered quality management system ensures that the testing process is as rigorous and up-to-date as possible, so you don't have to worry about costly product failures and resulting extended project times.
Contact KFPCBA for all your PCB assembly and fabrication needs
When working with a turnkey assembly supplier for your product line, you need a partner you can trust. KFPCBA is an ISO 9001 certified PCBA plus assembly company with many years of experience in assembling PCBs and supplying boxed products. Our experienced personnel and state-of-the-art equipment suite can handle all of your electronics assembly needs, from prototyping to high volume production. With great attention to detail and continuous improvement of standards, KFPCBA is the ideal partner for even the most complex projects.
Comment on this article here

Ripple
​Hi everyone, I'm Ripple, Sales Director of KFPCBA Tech Ltd. If you are looking for a one-stop PCB and PCB assembly manufacturer in China, KFPCBA is your best choice! Please feel free to contact our team! Thanks!
Contact me now
Relevant content you may be interested in