How to choose a high-volume PCB assembly factory and what are the production links?
Release date:2022-07-06 14:51:43 Number of views:0
Bulk PCB assembly usually refers to bulk PCB assembly with assembly items exceeding 10,000 pieces or more. The bulk PCB assembly process is widely used for high-demand standard or custom PCB components. There are many large-scale PCB assembly factories on the market. How to find one High-quality high-volume PCB assembly factories can start from the following aspects.
1. Professional production equipment and testing equipment
With the continuous introduction of new products and new processes, the integration of products is getting higher and higher, and more and more sophisticated, and the quality requirements of products are more stringent. There are many different production equipments on this long processing line. Determines the processing capacity of a PCBA factory. As a professional PCBA processing manufacturer, KFPCBA has 7 fully automatic SMT production lines, equipped with new imported Yamaha YS M20R, YS M10, automatic solder paste printing machine, ten temperature zone reflow oven, Wave soldering and other high-end equipment, and equipped with online AOI, 3D XRAY, online 3D SPI, intelligent first-piece tester, automatic sub-board machine, BGA rework station, selective conformal paint spraying and other equipment.
2. Perfect industry qualification
PCBA processing not only requires professional equipment, but also requires professional process management to control quality. Generally, good PCBA processing manufacturers will pass ISO14001, ISO9001, ISO13485, IATF16949 and other system certifications to confirm whether the company has such qualifications. By viewing the factory's information documents, qualification certification, etc., you can roughly understand the strength of the factory's quality control.
3. Service awareness
As a professional pcba processing manufacturer, what we do is not only products, but also services, pre-sales and after-sales service of processing pcba, a pcba processing manufacturer with good service awareness can take the initiative to take responsibility when customers encounter problems, quickly corresponding to solve problems for customers.
4. Industry experience
As a high-precision industry, the pcba processing industry has been affected by the great environment in recent years, and many small electronic processing enterprises have closed down or transformed one after another. Having many years of industry experience reflects the strength of a pcba manufacturer to a certain extent, just like KFPCBA With more than 20 years of industry experience, focusing on the pcba processing industry.
5. Price
In the market, the price of pcba proofing is relatively transparent, but the price is different. Some pcba processing manufacturers choose to purchase original components from formal channels and implement strict quality control, which will increase the processing cost; In order to reduce prices, manufacturers may reduce material costs, resulting in unstable quality. As the saying goes: "you get what you pay for", when choosing a pcba manufacturer, you should choose a suitable and cost-effective pcba processing manufacturer according to your own situation.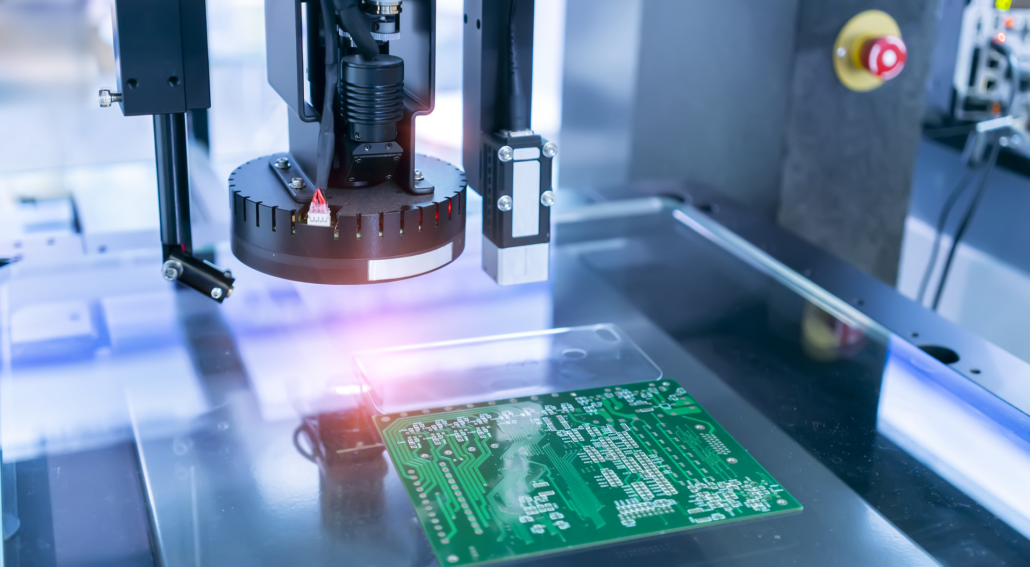 Links involved in KFPCBA mass PCB assembly production:
Preparation Phase: You have to prepare the necessary materials for the PCB assembly process. Required includes solder mask components, materials, PCB stack-up and production machinery. In addition, the machines required here include reflow ovens, placement machines and stencil printers. With all this, you will reference the design and check that everything you need is in place. Also, check the bill of materials and make sure all the required products are in place. Once the materials are in place, you'll arrange them and start your machine.
Solder Paste Printing: The pcb assembly process for high volume production will start with solder paste printing on the stack. Stencils and squeegees are used during the solder printing process. Jet solder paste printing is also an alternative.
Placement of components: This phase involves moving the PCB stackup with solder paste to the next available machine. This facilitates picking and placing PCB components. This process also takes place at extremely high speed, as computers usually control everything related to design. Once done, you'll inspect the components. Automatic optical detection is used here. This will check for errors on the PCB.
Reflow Soldering: Next, the PCB is moved to the machine for reflow soldering. This is where all the electrical solder connections are made and the heating of the PCB is the best way to reflow solder. This should be done at the correct temperature for the connections.
Comment on this article here

Ripple
​Hi everyone, I'm Ripple, Sales Director of KFPCBA Tech Ltd. If you are looking for a one-stop PCB and PCB assembly manufacturer in China, KFPCBA is your best choice! Please feel free to contact our team! Thanks!
Contact me now
Relevant content you may be interested in